Periodontitis is an infection affecting the tissues that hold the teeth in their position. It damages the soft tissue, and without treatment, it can destroy the bone that supports the teeth. Periodontitis causes the teeth to loosen when it deteriorates, leading to tooth loss. So, what else do you need to know about periodontal health?
Our dental healthcare providers at A Health Smile are passionate about your periodontal health. We like to work with our clients in maintaining the health of their gums and teeth to prevent tooth loss due to periodontitis. The condition is common but largely preventable with proper oral care and hygiene practices.
Brushing your teeth at least twice a day, regular flossing, and regularly visiting your dentist can reduce the chances of developing periodontal disease. Contact our office today if you suspect you may have the infection.
Why is Periodontal Health Important?
Dental health practitioners at A Healthy Smile advocate for periodontal health because it's crucial for preventing dental and gum disease. It also enables you to preserve your teeth while supporting your overall health. If you also want to maintain a healthy and beautiful smile, periodontal health must be your priority.
By paying attention to how you take care of your teeth, you can keep these conditions at bay:
Dental plaque
It's a film of colonizing bacteria that attempt to attach to the teeth's surface, feeding off carbohydrates on the teeth. As the bacteria degrade, they release acid that erodes the tooth enamel, leading to dental caries or tooth decay.
Our dental care providers advise clients to reduce their intake of starchy foods and sugary drinks. It's also crucial to clean and floss their teeth immediately after consuming such food items.
Calculus or Tartar
The tartar is a hard deposit that forms on the teeth above or below the gum line after plaque mineralizes. Calculus isn't easy to remove and requires more specialized removal procedures with special instruments that only a dentist or Registered Dental Hygienist can use.
Gingivitis
It's the buildup of bacteria in plaque, leading to inflamed gums that bleed easily. The gum tissue becomes inflamed, although the teeth remain firmly embedded in the surrounding bone. No irreversible bone loss of tissue occurs, but leaving gingivitis untreated can lead to periodontal disease.
Periodontal disease
It begins when bacterial toxins in the body's disease-fighting mechanisms start to break down the connective tissue and bone that holds your teeth in place. The result is the progressive deepening of the gum pockets and bone loss, giving way to tooth loss.
Periodontal disease in various forms is preventable with the correct oral hygiene practices. At A Healthy Smile, we can take more aggressive measures to control the disease. Our approach entails root planing and scaling.
We provide tender, comprehensive periodontal care and evaluate you for any symptoms of periodontal disease and other oral health problems. Contact us to schedule your periodontal maintenance appointments every three months to maintain proper periodontal health.
Consequences of Periodontal Disease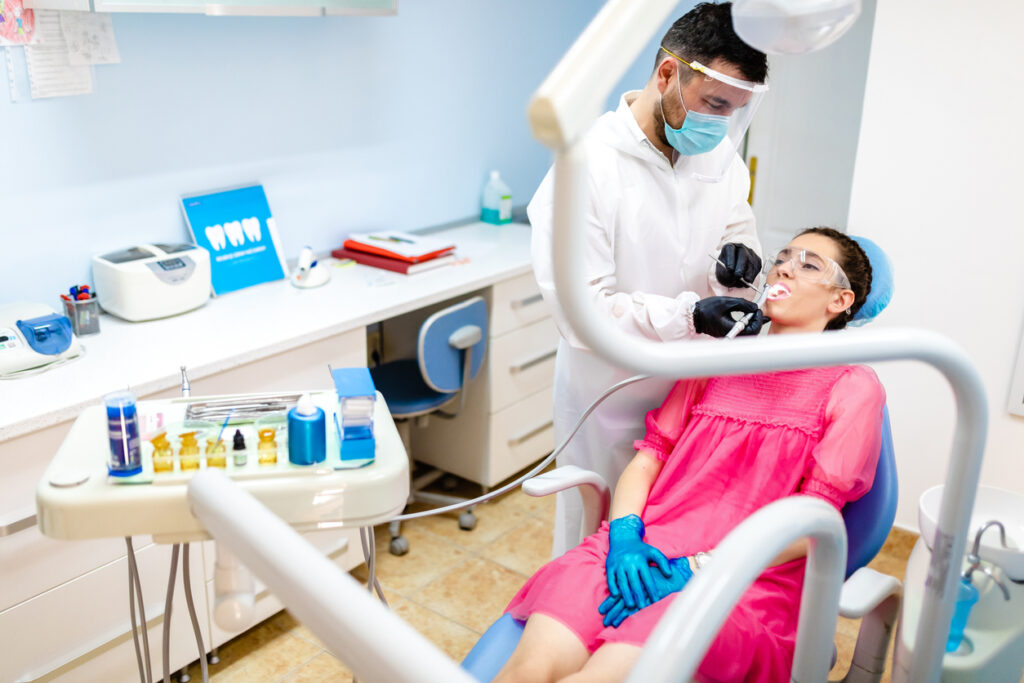 Healthy gums have a pale pink color, are firm, and snugly fit around the teeth. You can tell if you have periodontal disease if you have these warning signs:
Gums that bleed easily
Swollen and puffy gums
The gums feel tender to touch
Bright red or purplish gums
New spaces that develop between the teeth
Pus between the teeth and gums
Bad breath
A change in your bite
Painful chewing
Loose teeth and tooth loss
Pus between the teeth and gums
Bleeding gums when you brush your teeth
When periodontitis progresses to its worse stages, it can cause tooth loss. The bacteria responsible for periodontitis can enter the bloodstream through gum tissue. Due to their toxicity, they can affect other body parts. Studies link periodontitis with rheumatoid arthritis, respiratory disease, problems controlling diabetes, and coronary artery disease.
How Often Should You See a Hygienist for Cleaning and Evaluation?
The best way to prevent periodontitis is to adopt proper oral hygiene practices. You should also start early and practice with consistency throughout your life. Adopt the habit of seeing your dentist as often as possible for deep cleaning.
Usually, this should be every six to 12 months. If you have risk factors predisposing you to periodontal diseases, like smoking or certain medications, you may require deep cleaning more often.
In addition to the dental visits, ensure you brush your teeth at least twice a day for a minimum of two minutes. It would also help if you formed a flossing habit to eliminate loosened food particles and bacteria. Doing so destroys the environment that harbors the bacteria that cause periodontal disease.
Why Choose A Healthy Smile for Periodontal Care?
Look no further than A Healthy Smile if you're looking for a reliable and professional dental care provider for periodontal health services. We are an out-of-network (OON) office and accept most PPO insurance plans as an OON provider instead of working with a specific carrier.
As a result of being OON, we have longer appointment blocks, dedicated assistants for cleanings, and an expanded range of services to make your visits more comfortable. With us, you'll enjoy:
Private treatment rooms
Hot Towels and pillows
Aromatherapypy
We also provide advanced 3D topographical scans using a Prexion CBCT and an iTero 5D+. By combining the scans, we can better keep a highly accurate record of your oral health and monitor progression, and any potential regression, over time. The combined 3D scans also allow us to generate highly accurate models to diagnose and predict bruxism and sleep apnea.
Schedule A Periodontal Health Check at A Healthy Smile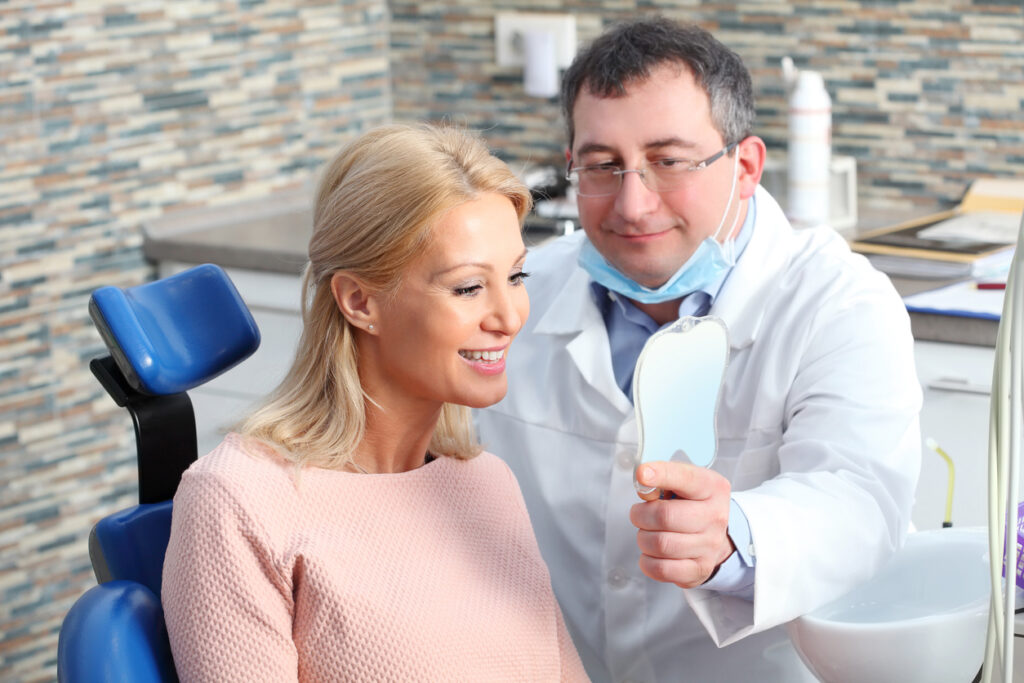 Homecare dental care efforts aren't always sufficient to prevent periodontal disease. Children, teens, and adults need regular dental visits for deep teeth cleaning. Some people are at a higher risk of developing calculus and plaque, hence the need for more frequent dental visits.
These procedures prevent bacterial buildup that leads to gum disease, loss of biting, tooth loss, and gum issues that hinder your beautiful smile.
The team at A Healthy Smile is here for you to take care of these issues and more. Contact us today to schedule your appointment in a friendly and comfortable environment.