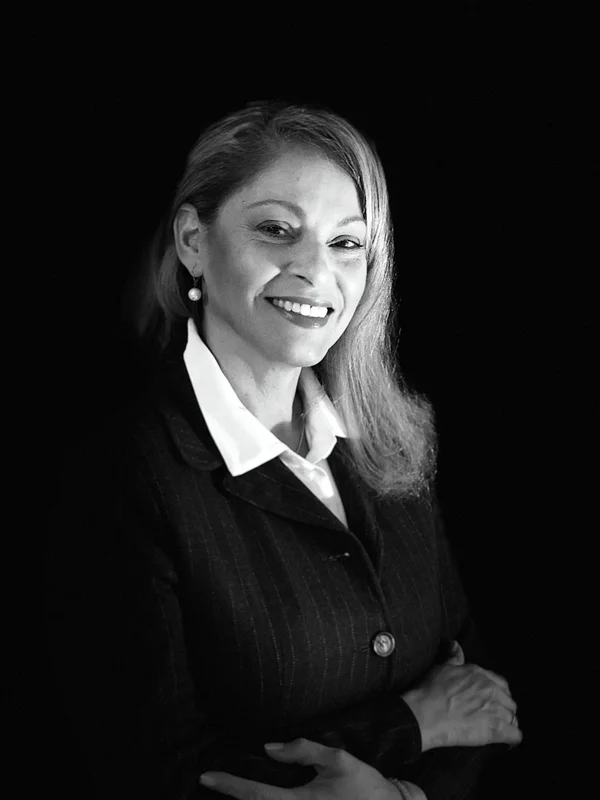 I'm Dr. Wanda Hall.
Dr. Wanda Hall is from New York and trained here at Virginia Commonwealth University School of Dentistry. She has extensive training in cosmetic and restorative dentistry. Dr. Hall served as adjunct faculty at VCU School of Dentistry. She continued her training at VCU school of Allied health receiving a Certificate in Aging Studies. Dr. Hall is certified in Invisalign, iTero scanning, Densply Sirona Cerec, Glidwell IO for same day crowns, Lasers, and implant restorations. She continues her love of learning new techniques with continuing education courses and certifications. In her free time Dr. Hall loves to travel, author stories, and binge watch British Royalty. You can always find her in the garden exploring and tending to her flowers or listening to great Jazz is always a plus.
Proud member of:
American Dental Association
Richmond Dental Society
Virginia Dental Association
VCU Alumni Owned Business
International Team for Implantology
American Orthodontic Society
United States Dental Institute
American Academy of General Dentist
American Academy of Implant Dentistry
American Academy of Clear Aligners
American Association of Periodontology
Swiss Dental Academy
The Team at A HEALTHY SMILE, is here to provide you with the education to make the decisions for your oral health. We structure your treatment plan to meet your goals and give you honest answers to your questions. A family practice with patients from 2 to 100 years of age providing solid solutions to keep you smiling.
Dr. Hall purchased Jones Family Dentistry, now A HEALTHY SMILE, from Dr. Perry Jones in July of 2020.
Dr. Jones is a graduate of Virginia Commonwealth University, School of Dentistry, where he is an Adjunct Faculty, Associate Professor in the Oral Maxillofacial Surgery Department as well as an Adjunct Faculty, Associate Professor in the Department of General Dentistry. He has earned a Fellowship as well as Mastership in the Academy of General Dentistry and served as Director of the Virginia AGD Mastership program. For the past 10 consecutive years, he has given the Invisalign University Training program to the D3 pre-doctoral dental students at VCU School of Dentistry. Dr. Jones developed the curriculum for the VCU D2 Thermoplastics course, the first University in the world to use 3D printed models for a hands-on thermoplastics University course.
Orthodontics has been a key practice focus for some 30+ years. One of the first Invisalign certified GP providers (2001), Dr. Jones has been a member of Align's speaker TEAM since 2002, presenting some 300+ Invisalign certifications. He has published some 50+ articles in publications that include: Glidewell's Inclusive magazine, Chairside magazine, Dentistry Today, Inside Dentistry, Dental Product Shopper, Dental Economics, Journal of the American Academy of Cosmetic Dentistry, Journal of Clinical Orthodontics, Journal of Oral Implantology and others. A regular contributing editor for many Invisalign publications, he is also a regular speaker at Invisalign GP Summits and International Invisalign Forums. He has several archived "Ask the Expert" (ATE) Align Webinars and his "Clear Chronicles" on-line blog which followed three of his Invisalign patients, was a feature of Align's education website. His consulting service (www.ClinCheckhelp.net) has consulted on more than 10,000 ClinChecks. His passion for orthodontics extended to establishing the American Academy of Clear Aligners (AACA) where he also serves as Director of Continuing Education. He is also passionate about scanning technology, 3D printing and guided implant surgery. Dr Jones was one of the first beta testers of the iTero intraoral digital scanner in 2006, as well as the new iTero Element intraoral digital scanner technology. He was the first beta tester of the E4D milling system for use with iTero scans, as well as the first to beta test the iTero digital scanner for use with the IOS Fast Design milling system. Currently, he is helping develop in-office milling of the "BruxZir Now" solid zirconia product. Roughly 3 years ago, he was the first general dentist in the world to integrate 3D printing into everyday private dental practice. He currently has three different 3D printers in everyday service, used for models, surgical guides and provisionals. He was recently honored as a fellow of the International Academy of Dental Facial Esthetics. Dr. Jones maintains a private dental practice in the Bon Air area of Richmond, Virginia.